Delta Bingo celebrates over $133 million raised for local charities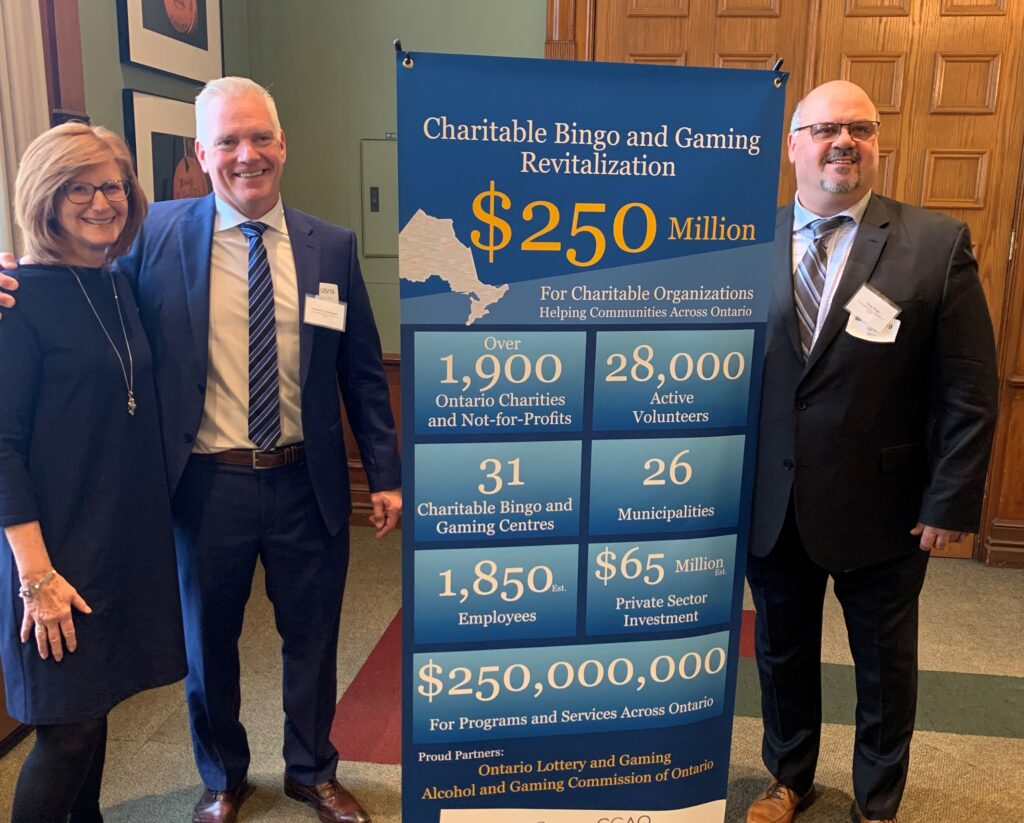 Since modernizing, Delta Bingo and Gaming has worked with local charity partners and raised over $133 million to support a variety of key initiatives in Ontario communities.
These funds have contributed to the total $250 million raised in all charitable gaming centres across the province. On November 25th, Delta Bingo, along with the Ontario Charitable Gaming Association (OCGA), the Commercial Gaming Association of Ontario (CGAO) and Ontario Lottery and Gaming (OLG) celebrated this incredible milestone at Queens Park in Toronto.
"Funds collected at Delta Bingo provide teenagers with crisis counselling, access to mental health services, as well as residential assistance to help them with the transition into adulthood," says Judy Ledrew, volunteer at Turning Point Youth Services. "We also provide youth between 12 and 17 years of age the opportunity to attend Day Treatment School Program which supports them as they return to the mainstream school system."
"Our partnership with Delta Bingo helps support our Leadership Development program," says Tomy Valookram, Chaplain, St. Mary's Catholic Secondary School. "Our program focusses on youth learning to serve society and create a more caring, compassionate and just world. Without funds from Delta Bingo, much of our Leadership Development Program would not be possible."
"Funds raised at Delta Bingo for Special Olympics Barrie opens our registration up to a larger number of athletes and provides them with world class training to help them realize their dreams," says Mary Ellen Tupling, Treasurer, Special Olympics Barrie.
 "We are thrilled to be celebrating this milestone with all of our partners," says Cam Johnstone, CEO, Delta Bingo & Gaming. "I am so proud of the $133 million we've raised for Ontario charities and the impact these funds have on the community."
Delta supports over 875 local charities that have a significant impact on countless lives.
Delta Bingo & Gaming is an entertainment destination that continues to bring innovation to the industry. Gone are the days of traditional bingo parlours;  Today, when you walk into any Delta, you are walking into a modern facility where you can choose from a wide variety of innovative ways to play, such as digital bingo, Tap N Play machines and Play on Demand games.
Thank you to all of our charity partners, volunteers, staff, and loyal customers who have supported us over the years and helped us make a difference in the lives of so many.