Hawkesbury Central Food Bank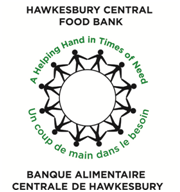 The mission of the Hawkesbury Central Food Bank (HCFB) is to offer a service centre for its' citizens where food and alternatives are available to relieve short-term problems of hunger and long-term poverty.  One of the first objectives of the HCFB is to troubleshoot and temporarily support clients with food supply difficulties.  Another objective is to develop alternatives to empower clients to take control in order to make positive and lasting changes to their lives, by preparing simple cooking methods and recipes and including them with the food offered by HCFB.  Free cooking classes are also offered to those in need.
The HCFB has been raising funds at Boardwalk Gaming Centre Hawkesbury since 1999.  Over a one year period, the HCFB has helped approximately 1,8oo individuals just from cGaming funds.  All the monies raised are used to buy food and to provide Christmas baskets to HCFB clients.