Delta Brampton Supports Brampton Civic Hospital
Through charitable partnerships with Delta Bingo & Gaming Brampton, over $50,000 will be donated to Brampton Civic Hospital in a two year period.
In 2019, the Kazman Foundation for Charitable Giving donated a total of $26,500. This money was used to purchase medical supplies for both the Pediatric and Kidney Care units.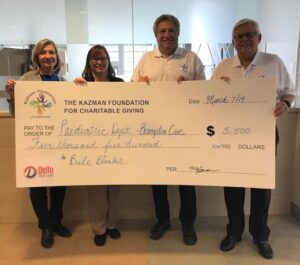 With the funds donated to the Pediatric unit, a Bili Blanket was purchased. This machine is used for patients with jaundice who require phototherapy light treatment.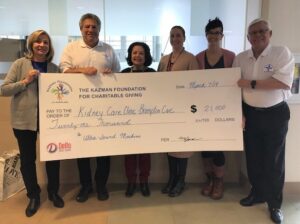 Moreover,  Kidney Care unit was able to purchase a FUJIFILM SonoSite Point of Care Visualization Tool, a machine that allows for ultrasound-guided vascular access. The SII's clear imaging and simple controls allow clinicians to simply and quickly adjust depth and gain settings to locate accessible locations for guided venipuncture and arterial access.
In 2020, The Rotary Club of Brampton will meet their goal of $25,000 raised  in order to provide the tools and technology the medical teams at Brampton Civic Hospital need to save and improve lives.The $25,000 raised by Rotary Club of Brampton South will fully equip an examination room with items including a stretcher, IV stand and pump, vital signs monitor, specially designed cart (such as a resuscitation cart), oxygen flow meter and wall-mounted scopes.
With the funds raised through their charitable partnership with Delta Brampton, The Rotary Club of Brampton and Kazman Foundation for Charitable Giving  is able to make meaningful contributions to Brampton Civic Hospital.