Delta Bingo supports St. Mary CSS Leadership Program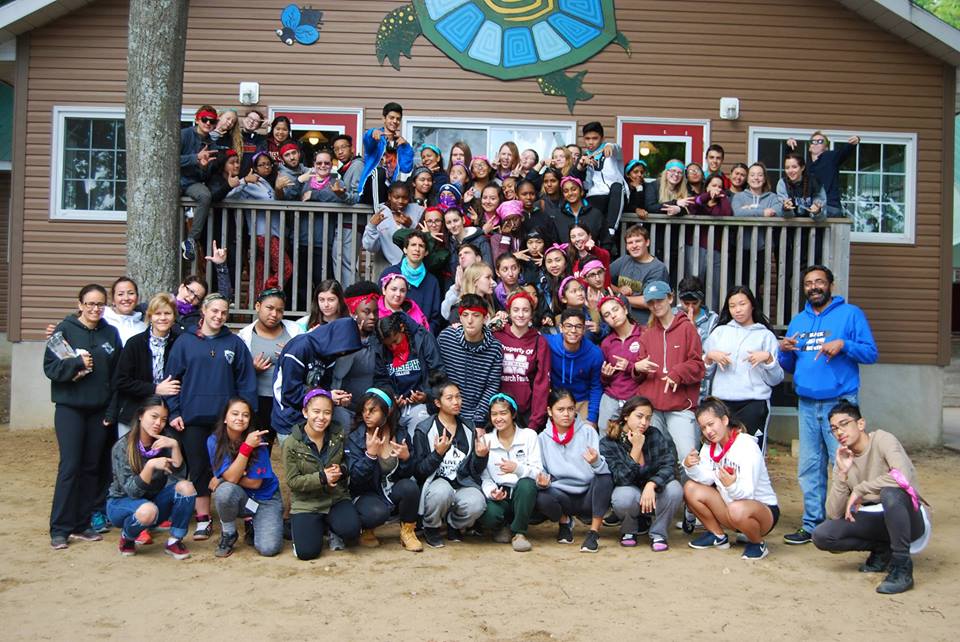 Volunteers from St. Mary Catholic Secondary School in Pickering have partnered with Delta Bingo to raise funds for their Leadership Development Program. This program recently took 80 students from grades 11 and 12 on a 3-day camping trip that focused on learning to serve society and create a more caring, compassionate and just world.
As part of this 3-day training, the students assessed the needs of the community and developed a list of initiatives as follows:
A support group for LGBTQA+ students. This group led a very successful campaign to collect daily necessities for homeless LGBTQ youth.
Created a group called 'Unity Group' to educate our students about the effects of racism.
Planned an International Justice Group to focus on education of world issues and raise funds for hurricane victims.
FNMI GROUP focused on raising awareness of indigenous people.
Created a Domestic Outreach Group to raise awareness of domestic justice issues. Part of this includes collecting food, gifts and gift cards for more than 60 needy families in Pickering during Christmas.
Established an Eco Group focused on environmental protection including the reduction in the use of plastic water bottles.
"These are just a few of the initiatives our students were able to fund thanks to Delta Bingo", says Tomy Valookaran, Chaplain, St. Mary CSS. "Without these funds, much of our Leadership Development Program would not be possible."
Click here to learn more about St. Mary's Leadership Program.